Professional Activities
International conference "Media Literacy in Foreign Language Education: Digital and Multimodal Perspectives"
The conference took place at the LMU Munich on March 12-15th, 2017. This conference responded to the ever-growing significance of media where there is a call to challenge, negotiate and expand on current discourses that have formulated media literacy as an integral objective in 21st century foreign language education. Next to more than 350 international guests and 90 conference speakers, Prof. Dr. Christiane Lütge welcomed our highly distinguished plenary speakers:
Prof. Dr. Bill Cope, University of Illinois at Urbana Champaign, USA
"Language Learning and Assessment in the Era of Technology-Mediated Learning"
Prof. Dr. Gunther Kress, University College London, UK
"Speech and writing in an era of social and semiotic provisionality: multimodal representation and the growing dominance of the screen"
Prof. Dr. Catherine Beavis, Deakin University, Australia
"Digital Literacies, Digital Games: Language, Learning and Play "
Prof. Dr. Mary Kalantzis, University of Illinois at Urbana Champaign, USA
"A Grammar of Multimodality"
The photos below show Christiane Lütge together with the four plenary speakers Mary Kalantzis, Catherine Beavis, Gunther Kress and Bill Cope (from left to right) at the closing panel of the conference.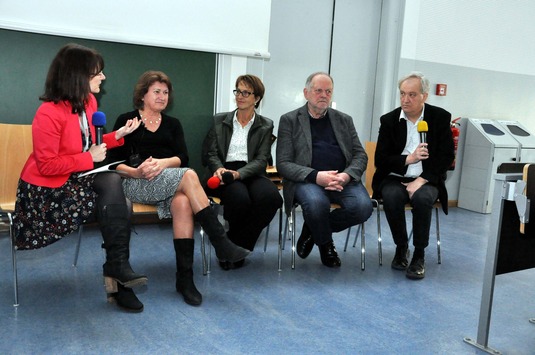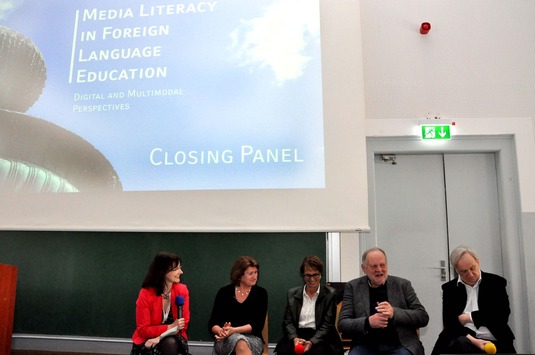 Lecture series in Japan: Prof. Dr. Christiane Lütge was invited speaker at Global Citizenship Conferences
5th October 2016: Waseda University, keynote at symposium on 'Global Citizenship Education'
6th October 2016: Tokai University, lecture and panel discussion at JALT conference on 'Global Citizenship Education' (newsletter about Prof. Lütge's lecture and the conference symposium)
7th October 2016: Tokyo University, lecture at International Symposium on Education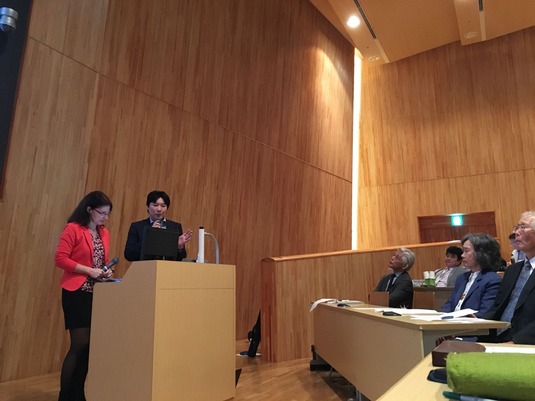 Prof. Lütge, International Symposium on Education, Tokyo University
Welcome - Prof. Lütge, International Symposium on Education, Tokyo University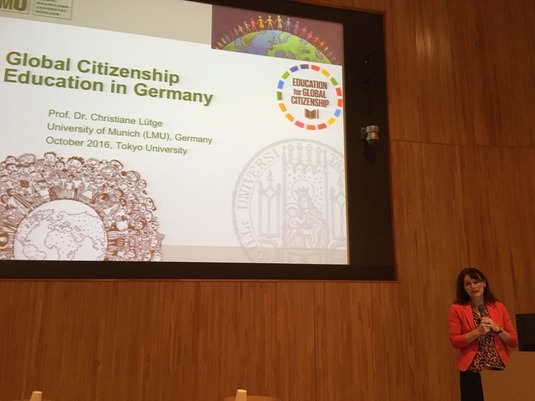 Lecture - Prof. Lütge, International Symposium on Education, Tokyo University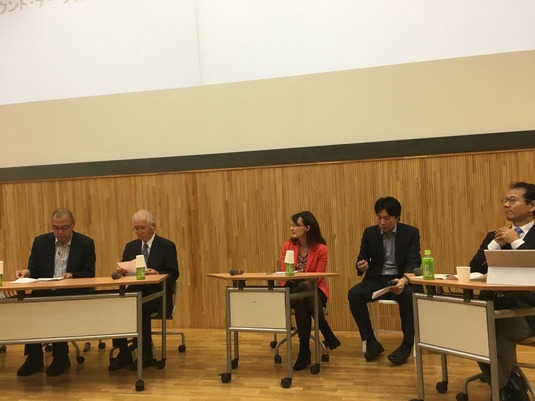 Panel discussion - Prof. Lütge, International Symposium on Education, Tokyo University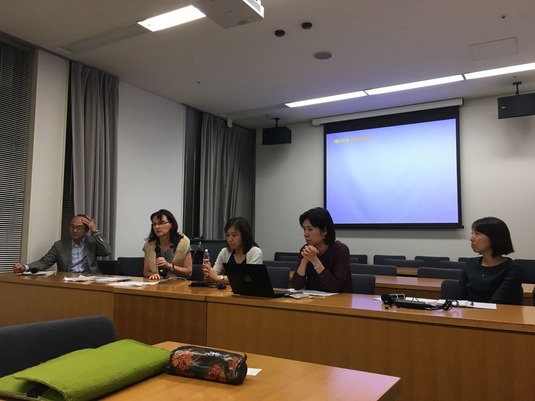 Prof. Lütge, symposium on Global Citizenship Education, Waseda University