New project: "Global Peace Path" by Petra Rauschert and Claudia Owczarek
The "Global Peace Path" project has begun and serves to demonstrate how Intercultural Service Learning can be implemented in the foreign language classroom.
04.05.2018
Educationalists from Germany and worldwide have been invited to participate. It is carried out at the Department of TEFL of the University of Munich(LMU) by Dr. Petra Rauschert and Claudia Owczarek.
The "Global Peace Path" is based on the pedagogical concept of Intercultural Service Learning, which combines formal learning and community service. In this case, foreign language learning is linked to broader educational frameworks such as Intercultural Citizenship Education and Education for Democratic Competences.
For more information, please visit our project website: www.lmu.de/globalpeacepath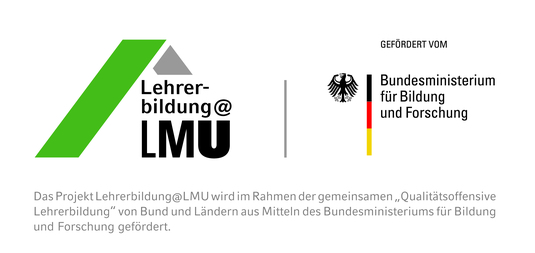 Programm für bessere Studienbedingungen und mehr Qualität in der LehreDieses Vorhaben wird aus Mitteln des Bundesministeriums für Bildung und Forschung unter dem Förderkennzeichen 01PL17016 gefördert. Die Verantwortung für den Inhalt dieser Veröffentlichung liegt beim Autor.