TEFL Day
Media in the EFL Classroom
The TEFL Day will take place on Tuesday, 14 March 2017, as an integral part of the conference "Media Literacy in Foreign Language Education: Digital and Multimodal Perspectives". This day of professional development offers language teachers the opportunity to engage with aspects of media and digitalization in English language classrooms. The successful integration of new and digital media in English language education is of increasing relevance in contemporary classrooms. This TEFL Days will offer practical and innovative ways forward for teachers seeking to consider and develop their use of media in the language classroom.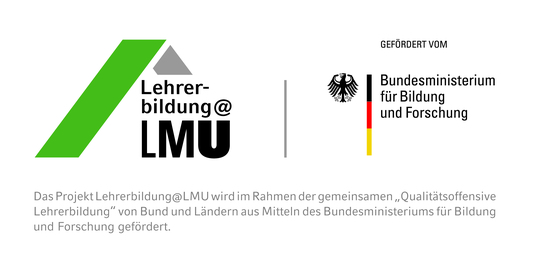 The full program will run from 9:00 am to 6:00 pm and will include: a plenary address, a selection of workshops, and a discussion panel. Participants may choose to start later in the day from 1:00 pm to 6:00 pm.
In addition to a general group workshop, participants may choose to participate in two workshops drawing from a range of media-related topics.
Date: Tuesday, 14th March 2017
Time: 9:00 a.m. to 6:00 p.m. (or 1:00 to 6:00 p.m.)
Place: Hauptgebäude Ludwig-Maximilians-Universität München (Geschwister-Scholl-Platz 1; U3/U6: Universität)
Cost: Free of charge
Organization:
Chair of Teaching English as a Foreign Language (TEFL)
Prof. Dr. Christiane Lütge
Ludwig-Maximilians-Universtät, München